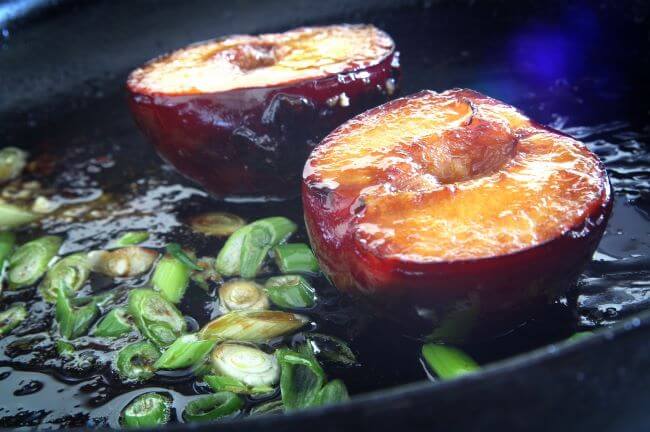 ingredients
4 peaches, halved and pitted
juice of 1 lemon
1/2 cup aged balsamic vinegar*
1/2 cup brown sugar
1 tablespoon honey
1/2 teaspoon pepper
directions
Drizzle peaches with about 2 teaspoons of lemon juice. Cover peaches with plastic wrap and set aside.

In a small saucepan, combine vinegar, sugar, honey, remaining lemon juice, and pepper. Boil until reduced by about half.

Place peaches cut-side down on a hot, lightly oiled grill. Cover and cook for about 2 minutes, or until there are grill marks. Baste the cut sides with the vinegar mixture. Cover and grill an additional 3 minutes, or until softened.

Serve over vanilla ice cream and sliced shortcake.