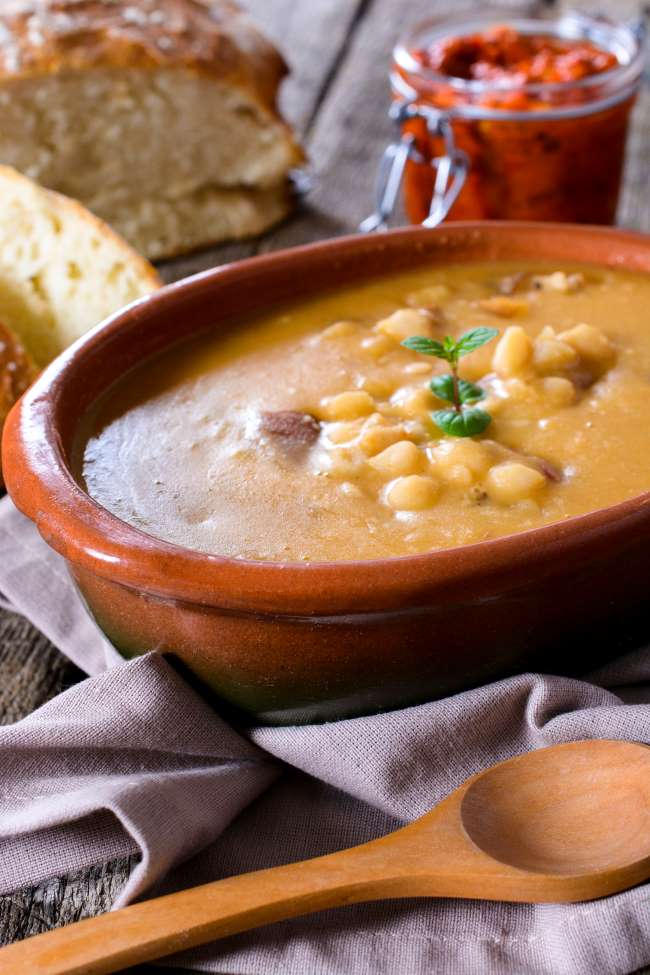 ingredients
1 Container of Weavers bean mix
2 ham hocks
1 large onion, chopped
1 teaspoon chili powder
juice of a lemon
pepper to taste
40 ounces of canned tomatoes
directions
Wash beans and place in a large kettle. Cover with water, 2" above the bean line; soak overnight.

Drain beans in the morning.

Add to the beans mix 2 quarts water and ham hocks and bring to a boil.

Add remaining ingredients, except tomatoes and cook on high for 2 hours. If using a crockpot 2 hours on high or 4 hours on low.

Add tomatoes and cook 1 hour longer.

Remove ham from hock before serving.