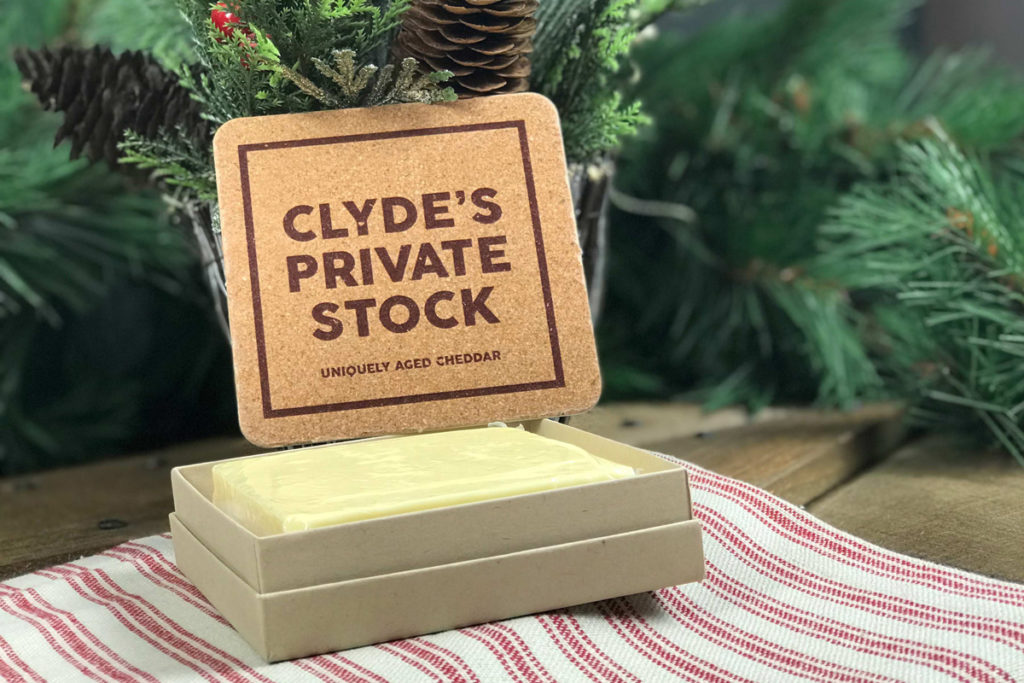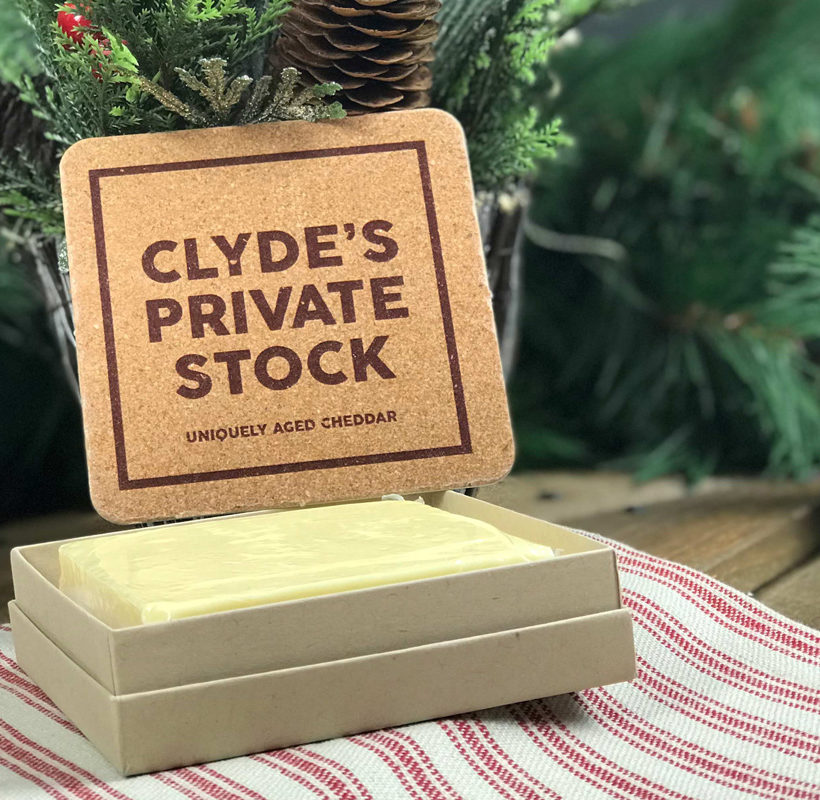 15-YEAR AGED
15 Yr Aged Cheddar
Description
Clyde's Private Stock is a selection of specially chosen cheese lots that have aged over time to provide a rare, flavorful taste. Our 15-year-old aged cheddar is for sale in limited quantities.
A tiny taste of this aged cheddar will spark a blend of flavors that no other cheese can imitate. The aging process gives cheddar an earthy flavor with a slightly crumbly texture that you won't want to miss. S. Clyde Weaver's 15-year-old cheddar pairs well with a beverage or mild meat and fruit. Because its big taste stands out by itself, you can also enjoy this cheddar cheese as a snack on its own.
Our availability of 15-year-old cheddar is limited because each batch calls for exquisite care. Act now to buy a singular or multipack of this 5-ounce block. You have to taste the difference for yourself to believe it!