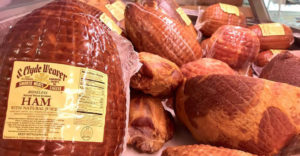 Meats
Shop now
Meats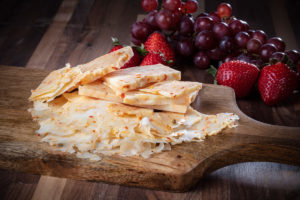 Cheeses
Shop now
Cheeses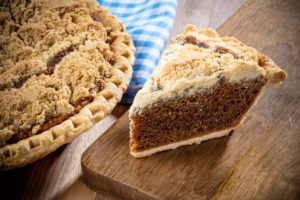 Lancaster Favorites
Shop now
Lancaster Favorites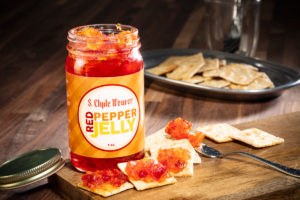 Sides & Snacks
Shop now
Sides & Snacks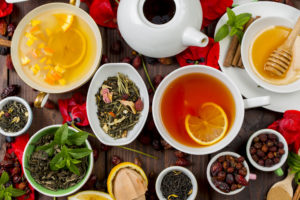 Coffee and Tea
Shop now
Coffee and Tea

Gift Packs
Shop now
Gift Packs
Welcome to Our Online Store
Brimming With Smoked Meats, Cheeses and More
Sometimes, you simply cannot get to S. Clyde Weaver in Lancaster County. We understand, which is why we want to come to you! Our online store has plenty of Lancaster smoked meats and cheese for sale, as well as everything from preserves and pickles to salsa and sweets.
Discover how easy and convenient it can be to have authentic PA Dutch country ingredients delivered right to your doorstep with just a few clicks. We look forward to adding more flavor and character to your table.
Staying True to Our Lancaster County Roots
Many people who appreciate Lancaster County traditional recipes want to know how we offer such genuine tastes to our customers. The answer is that we have not changed our treasured recipes for the 100 years we've been in business. This loyalty allows us to bring authenticity to every product we offer. It also allows you to taste exactly what our ancestors on the farm would have eaten after a hard day working or on a relaxing Sunday afternoon.
Our commitment to the old-fashioned, time-honored ways of the PA Dutch culinary innovators requires more patience and thoroughness, but we know it's worth the extra effort. Every time you slice into a boneless smoked ham or enjoy a pickled relish, you can be sure you're getting the highest quality food on the market.
Join us as we celebrate Lancaster County in all of its delicious glory. Order your favorite smoked meats for sale along with other sweet treats and savory nibbles now.
Offering Smoked Meats, Smoked Cheese and Much More
The signature product lines that distinguish our store as a leader in providing Lancaster County foods are absolutely our smoked meats and cheeses. Not only do we take our time to elicit the strongest natural flavors from the best cuts of meat we can find, but we rigorously test batches of everything we produce. This process allows us to confidently say that our products are always second to none. A great example of our policy of unending testing is our aged cheddar cheese. By checking in on the cheddar during its aging process of up to 10 years, we ensure that it's suitable for carrying our label.
Of course, smoked meats like hams and beef are not the only stars of our online store. You'll find dozens of other products that you may not have realized came from Lancaster County. For instance, have you ever heard of chow chow? This pickled treat includes a number of last-of-the-harvest vegetables. We assume that early settlers pickled everything together into a chow chow mix in order to make sure they wasted nothing. If you love pickles and relish, you'll surely appreciate the sour-sweet taste of chow chow.
Looking for desserts? We have those too. From Wilbur chocolate buds that have been treats since the late 1800s to old-world shoo-fly pie, you'll find countless options to indulge in after dinner or as a tasty pick-me-up. Serve your favorites with some of our coffee and tea products for the finishing touch!
Favorite Lancaster, PA, Foods From S. Clyde Weaver
Whether shopping for yourself or looking to send a gift of food, we have a wide variety of delicious products for everyone. We ship orders every Monday and Tuesday year-round. During the warmer months anywhere from May-September products may require 1 day shipping, resulting in higher shipping rates. Orders placed online will be sent out the next mailing day. We look forward to serving you.