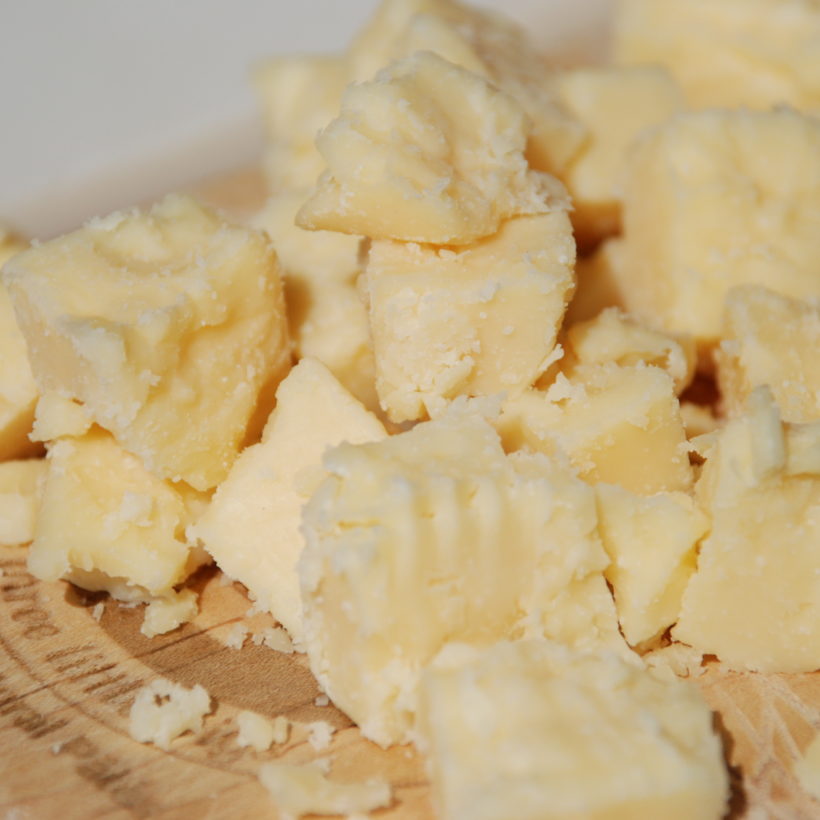 Aged for 21+ years
Ultra-Rare 21 Year Aged Cheddar
Description
As part of S. Clyde Weaver's 100th-anniversary celebration, we have released an ultra-rare 21-year aged cheddar from our cheese vault. Only the highest quality cheese can withstand the slow-aging process for so many decades. We had to search the world for the best cheddar to meet our high standard, and even then, only a limited amount makes the cut. During our grading, only a small number of cheddar batches are identified as EXCEPTIONAL candidates for a unique level of aging; pushing the cheddar out to 10, 15, and now 21 years.
In 1920 our founders, S. Clyde and his wife Emma started selling meats and cheeses in local Farmer's Markets. With a foundation of trust, they set a business standard with a commitment to high-quality products. Over the years we have perfected our craft of smoking meats, like our Best in PA Bacon, and aging cheeses which has led to this one of a kind cheddar. Our 100th anniversary allows us to continue this legacy and
take it to the next level providing customers with a truly unique and rare food experience.
This "Private Stock 21-Year Cheddar" was crafted on April 7th, 1999, by highly skilled cheesemakers in the Quebec Province Canada. Since its arrival, we have been very carefully grading, tasting, and patiently waiting throughout the 21-year slow aging process. We have been grading cheeses for premium quality since the late 1920s. Then in the 1940s we developed our aging programs to assure our supply of perfectly aged quality cheddars. Over time these techniques of grading and slow-aging have helped us to master this art which brings us to this exciting point at our 100th anniversary.