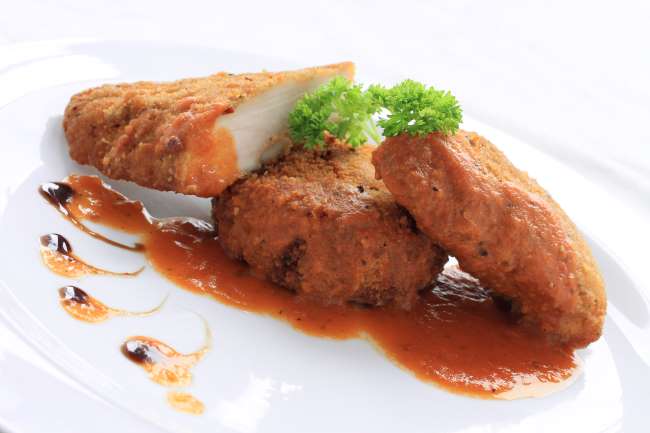 ingredients
3/4 cup pine nuts
3/4 cup grated Parmigiano-Reggiano
1 clove garlic
1/4 cup, packed, fresh parsley leaves
1 teaspoon fresh rosemary or 1/2 teaspoon dried
8 boneless, skinless chicken breast halves, trimmed of all fat
8 teaspoons sharp and creamy mustard
directions
Toast pine nuts in a 300° oven until golden.

Combine nuts and next four ingredients in a food processor and chop coarsely. Put mixture in a large, flat pan.

Brush top side of each chicken breast with 1 teaspoon mustard. Press mustard-coated side only into nut topping.

Arrange chicken, coated side up, on a lightly greased baking sheet.

Sprinkle with remaining topping.

Bake at 375° for 25–30 minutes, until light golden brown.