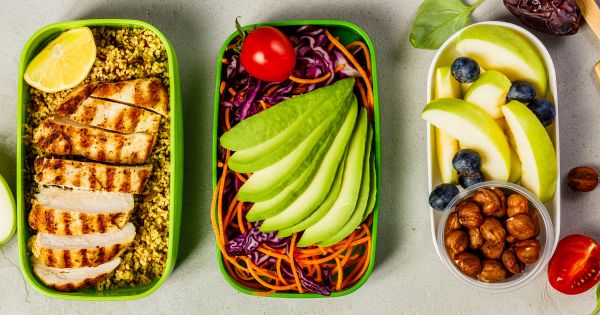 Many families have adopted meal prepping practices to ensure they get healthy meals during the week while saving time in the long run. Although the two to three hours of meal prep for a family may seem like a lot, families who do it swear it saves them a substantial amount of time over the week.
Their argument — why spend an hour every day to cook a family dinner for four when you can knock out your weekly meals in a couple of hours on the weekend? We have to agree.
For 100 years, we've been providing customers with high-quality meats, cheeses and Amish Country delicacies that help make your family meal planning easier. Buy our products online, and if you're looking for tips and tricks on how to meal prep for your family, keep reading!
Easy Meal Prepping Ingredients
Before you dive into meal prepping for the week, you must do two important things:
Plan your meals ahead: Any experienced meal prepper will tell you that planning is the key to successful meal prepping. You don't have to prepare every meal ahead, as most meal preppers only prep for dinners and enjoy leftovers for lunch the next day. Once you plan out what your family will eat and when, you'll have what you need for a grocery list.
Buy your food in bulk if possible: When you meal prep, you'll likely need to buy large quantities of certain foods such as meats, grains and vegetables. We recommend buying in bulk because you'll end up saving both money and time you'd otherwise spend re-stocking your pantry or freezer — a double win for families!
Tips for Saving Time and Money
Once you have your ingredients and a plan for how you'll use them, it's time to start meal prepping! We recommend meal prepping once on the weekend and once during the week if you're dealing with foods that can go bad after a few days. However, some meals can sit in the fridge for up to five days before you need to eat them.
Make the most out of your weekly and twice-weekly family meal prepping with the following tips:
Plan for little to no leftovers: The fewer leftovers you have to store after dinner, the fewer containers you need to waste — and often, you won't waste food, either.
Make multiple meals with the same basic ingredients. Meal prepping doesn't have to be fancy, as there are tons of recipes you can make from a handful of basic ingredients. This also gives you room for culinary creativity for each dinner!
Store your meals in airtight containers. To keep your meals as fresh as possible, choose airtight containers that allow you to store your meals in the proper portions.
Easy Meal Prep Recipes From Our Family to Yours
For more information on meal prepping and to see delicious, easy meal prepping ideas, visit our Cooking Tips page and browse our premium selection of foods today!