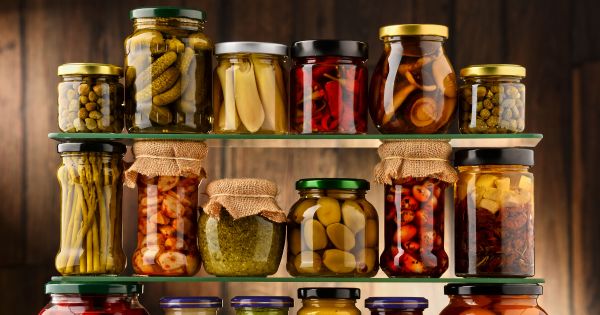 Whether you're creating the perfect deli sandwich or reaching for a midnight snack, pickles are guaranteed to give you the combination of flavor and texture you're looking for. There's something about pickles that make them an indispensable staple of our summer picnics and snack platters — and at S. Clyde Weaver, we believe that it's their versatility. From sweet pickles to classic dill pickles, these crunchy snacks can transform any sandwich from dull to delicious.
Our family at S. Clyde Weaver knows what it takes to can the perfect jar of pickles. Whether you prefer the sweet, light flavor of candied pickles or the tangy crunch of kosher dill pickles, we're sure you'll find a unique product you love in our selection of unique artisan pickles and relishes. Shop online today to try your new favorite treat!
Sweet Pickles, Dill Pickles and More
S. Clyde Weaver offers a wide variety of pickle products available for purchase online. Our pickles are all made from Lancaster County's finest cucumbers and prepared and canned in our facilities. We infuse our pickles with premium herbs and spices and cut them to textural perfection. Learn more about the different types of pickle products we offer below!
Shop Our Pickles
Sweet Pickles
We offer a handful of options for customers who prefer something sweet when it comes to this crunchy snack. Our sweet pickles come in several unique types, including:
Dill Pickles
Few snacks are as timeless as classic dill pickles. A savory snack lover's dream come true, our crunchy Kosher Genuine Dill snack-sized pickles can be a convenient late-night nosh or a crisp addition to an afternoon barbecue. True to traditional dill pickle form, our dill pickles are fermented in a salt brine with garlic for an extra tangy kick. You won't want to share a jar of these pickles with anyone!
Candied Pickles
For a unique twist on sweet pickle chips, we also offer a handful of candied pickle varieties in our online store. Candied pickles are extra sweet — but that doesn't mean they're dessert! Our candied selection includes:
Purchase Gourmet Pickles From S. Clyde Weaver Today
If you're looking for high-quality snack foods from an all-natural supplier, let S. Clyde Weaver tempt you with a wide variety of dill, hot and sweet pickle products! We ship our premium pickle products across the U.S. Browse our products today and purchase your very own S. Clyde Weaver pickles online.