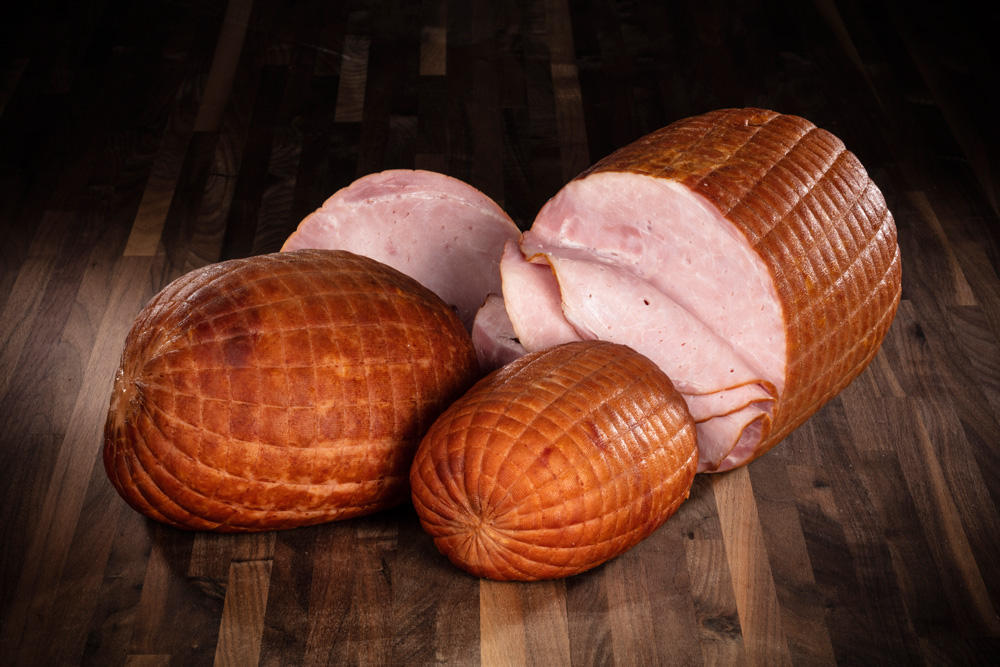 All S. Clyde Weaver hams are fully-cooked and natural hardwood smoked. These baking suggestions also work for our fully-cooked smoked turkey breasts.
Remove ham from wrapping and netting. Place in baking dish, face down if a cut piece. Add approximately 1/2 inch of water to bottom of pan. Place in oven preheated to 300 degrees. Bake 20 minutes per pound. The larger the ham, the more time it will take to bake.
If your ham is sliced prior to baking, we recommend using a "bake-in-bag" or covering with foil to prevent drying. For the juicest ham, slice just before serving.
| Pounds | Baking Time |
| --- | --- |
| 2.5 | 1 h. 40 m. |
| 3 | 1 h. 45 m. |
| 4 | 1 h. 50 m. |
| 5 | 2 h. 00 m. |
| 6 | 2 h. 10 m. |
| 7 | 2 h. 20 m. |
| 8 | 2 h. 40 m. |
| 9 | 3 h. 00 m. |
| 10 | 3 h. 20 m. |
| 11 | 3 h. 40 m. |
| 12 | 4 h. 00 m. |