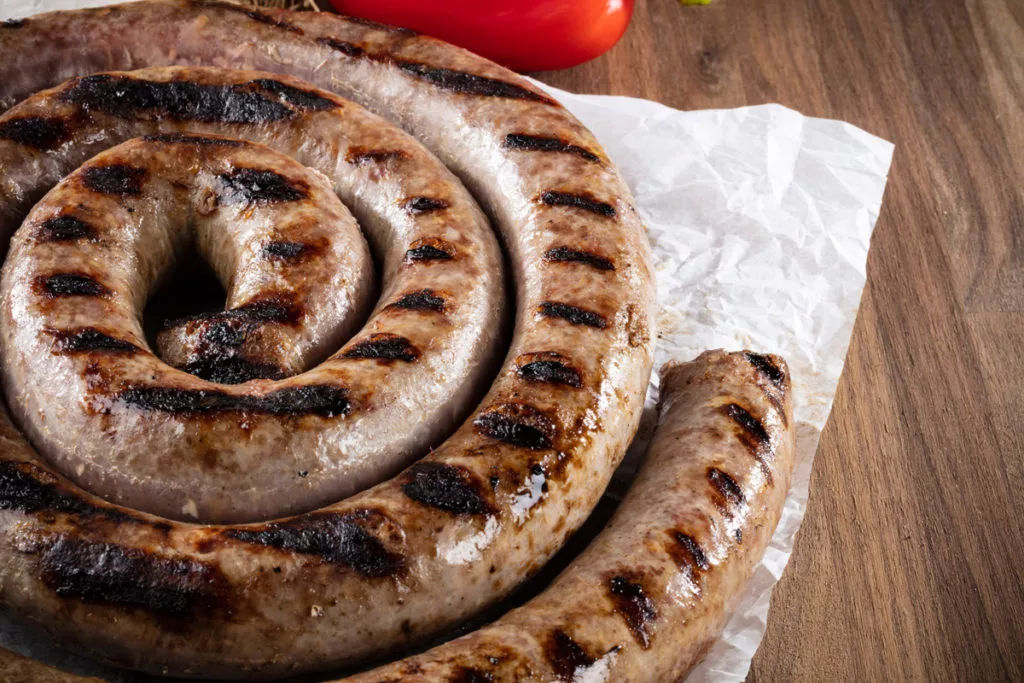 Sausage may be steamed in 1/2 quart; of water for 10–15 minutes. When fully cooked, drain off excess water, add a bit of butter if desired, and brown the sausage.
Our fresh sausage is perfect cooked on the grill for approx. 10 – 15 minutes.
Try our sausage baked or cooked with sauerkraut.
It is a great addition to lasagna, stews, and pizza. If taken out of the casing, it can be added to meatloaf and meatball mixtures.