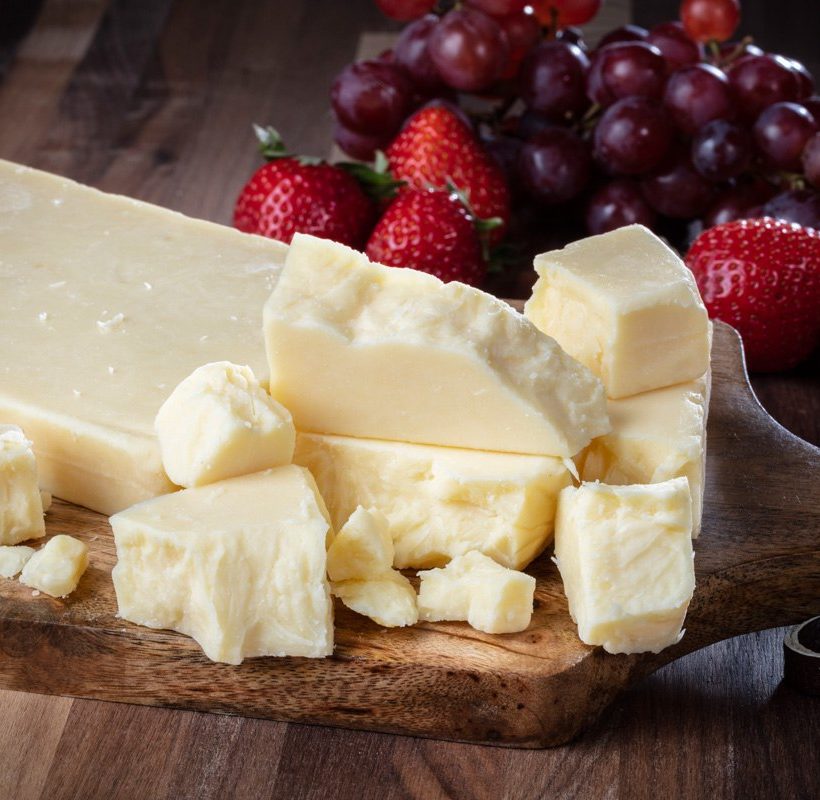 Aged 7+ Years
7 Yr Aged Cheddar
Description
Our finest aged cheddar. Best in class – aged minimum seven years.
Our Vintage Canadian Cheddar Cheese is a sharp cheddar cheese lover's dream. This tangy, firm cheese will come right to your door after being aged for at least seven years in our Lancaster, PA, facilities. The longer a cheese ages, the harder and more brittle its texture becomes, eventually creating that beautiful "crumbling" texture that signifies vintage cheddar's beloved, sharp taste. If you love super sharp cheddar cheese, we offer Vintage Canadian Cheddar Cheese for sale that is just for you!
For 100 years, our family-owned and operated business has been providing customers all over the country with Lancaster County's finest cheeses, meats and snack products. Our vintage cheddar cheese is aged right here in Lancaster and treated with the utmost skill and care from the time they're first made until the moment they ship to your door.
To taste this product and other aged cheddar cheeses for sale, order your very own block online today!