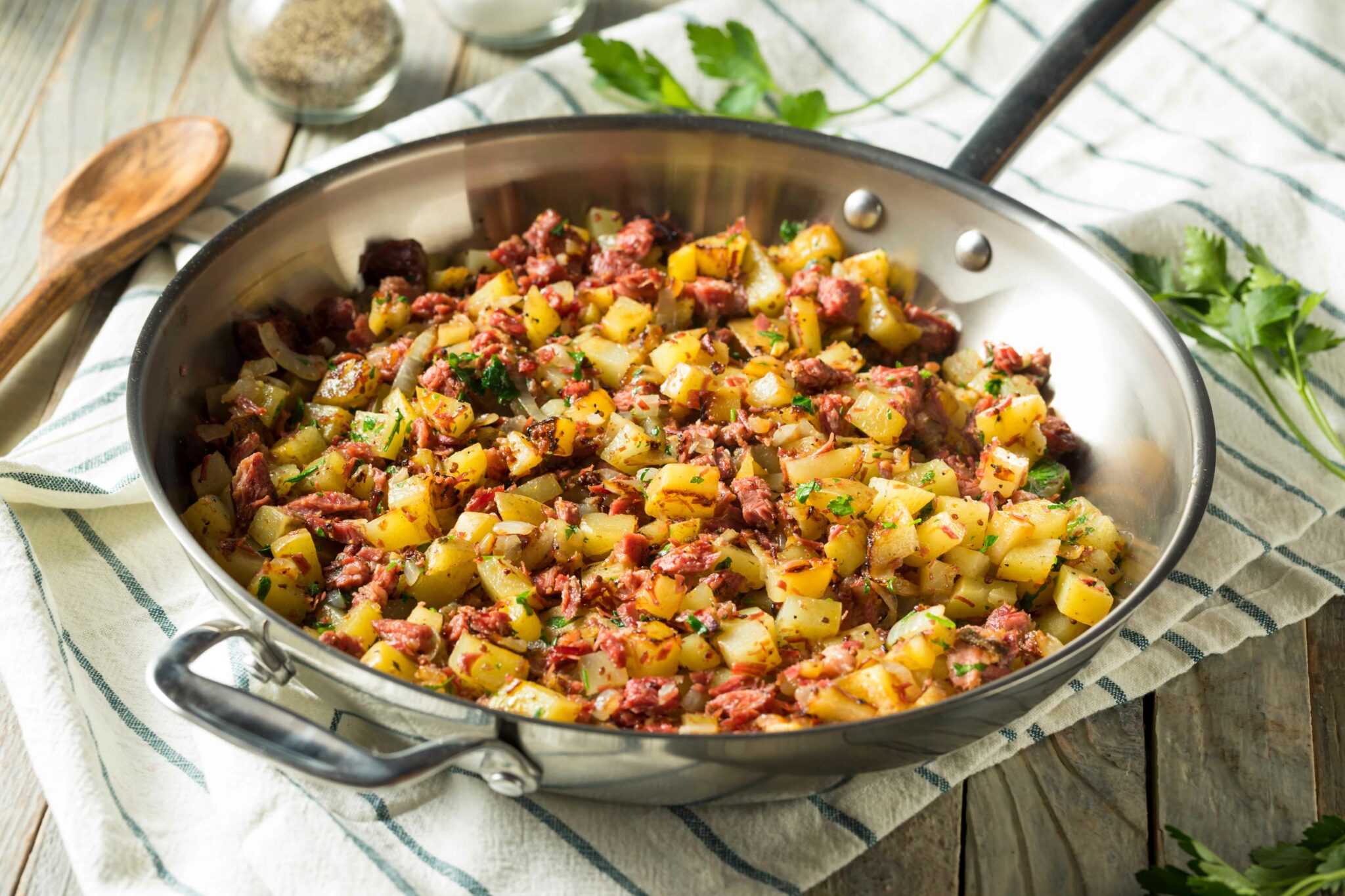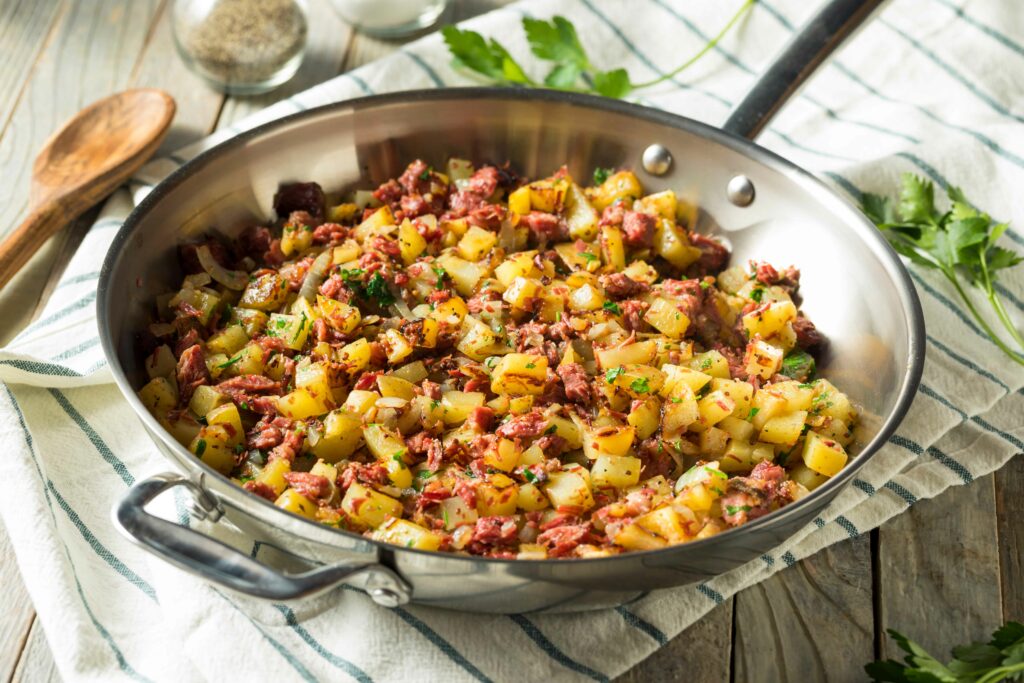 ingredients
6 tablespoons butter
4 cups potatoes (1/2 inch diced)
1 medium onion, finely chopped
1/2 teaspoon salt
1/2 teaspoon black pepper
4 cups chopped cooked corned beef
1/2 teaspoon garlic powder
1/2 teaspoon onion powder
directions
Wash, peel and dice potatoes into 1/2 inch squares. Enough for 4 cups. Boil potatoes until fork tender, about 5-10 minutes. Drain well.

In a large skillet over medium heat, melt 4 tablespoons of butter. Once melted, add cooked potatoes, chopped onion, salt and pepper. Continue cooking while stirring occasionally until the onions are softened and the potatoes and onions start to brown, around 8-10 minutes.

Add the chopped corned beef, garlic powder, and onion powder to the pan. Stir, so everything is well combined.

Here is the important part to get a nice crust. Take the back of a spatula, and press the mixture down to form an even layer. Cook 3-5 minutes until a golden crust begins on the bottom.

Scrape the bottom of the pan and flip up the hash mixture, so the crusty part is now on top. Add the remaining butter and mix it in.

Again, using the spatula, press the hash mixture down to form an even layer. Cook for another 3-5 minutes until golden brown on the bottom. Continue doing this until you reach your desired browning.

Serve with sunny side up eggs for a delicious breakfast on the farm.