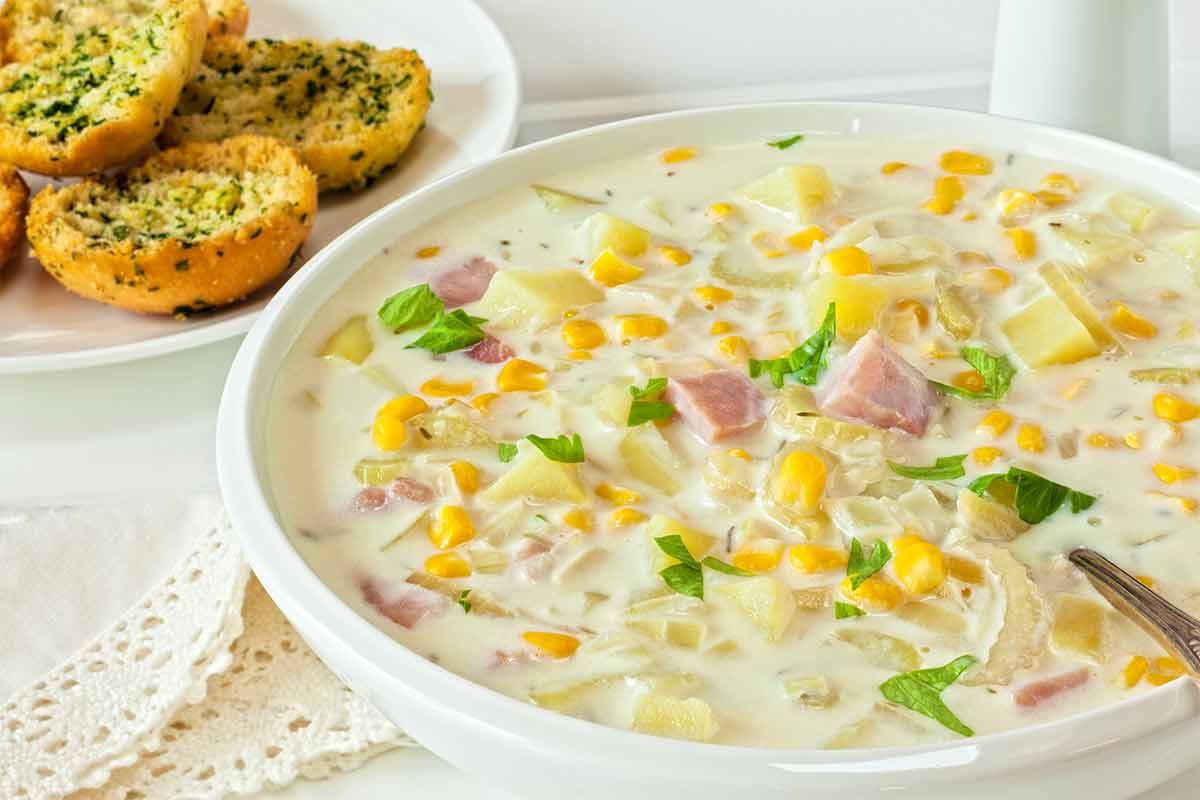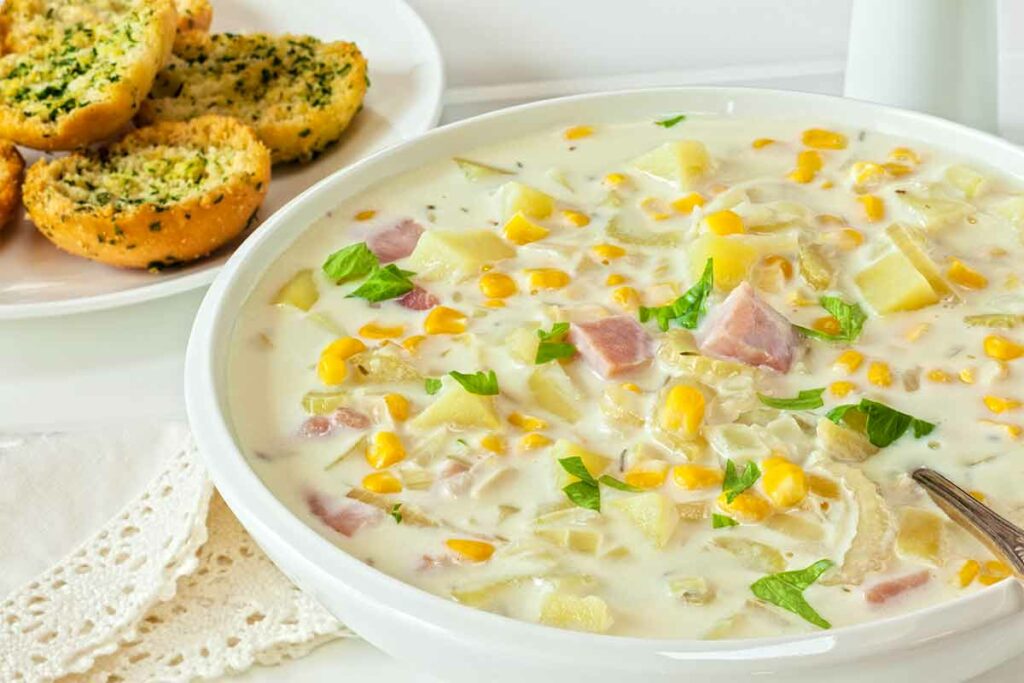 ingredients
1 1/2 cups ham, cubed
2 cups Lancaster Conestoga Sharp Cheddar Cheese 
2 cups potatoes, peeled & cubed
1/2 cup carrots, sliced
1/2 cup celery
1/4 cup onion, chopped
1 (15.75-ounce) whole kernel corn, drained
2 cups 2% milk
1/4 cup butter
1/4 cup all-purpose flour
1 teaspoon salt
1/4 teaspoon pepper
2 cups water
directions
In a large saucepan add the water, potatoes, carrots, celery, onion, salt and pepper. Bring to a boil, then cover and simmer until vegetables are tender, about 8-10 minutes.

Transfer mixture from the heat, but do not drain.

In a separate saucepan melt the butter. Once melted stir the flour into the butter until smooth.

Gradually add the milk to the flour mixture, whisking constantly.

Bring the flour mixture to a boil and cook, stirring until thickened, about 2 minutes.

Next add the cheese into the flour mixture and stir until melted.

Stir the flour mixture with the melted cheese into the undrained vegetables. Return the large saucepan medium heat.

Add in the corn and the ham to the soup mixture and cook, stirring occasionally until fully heated through, around 5 minutes. The longer it cooks the more flavor will develop.