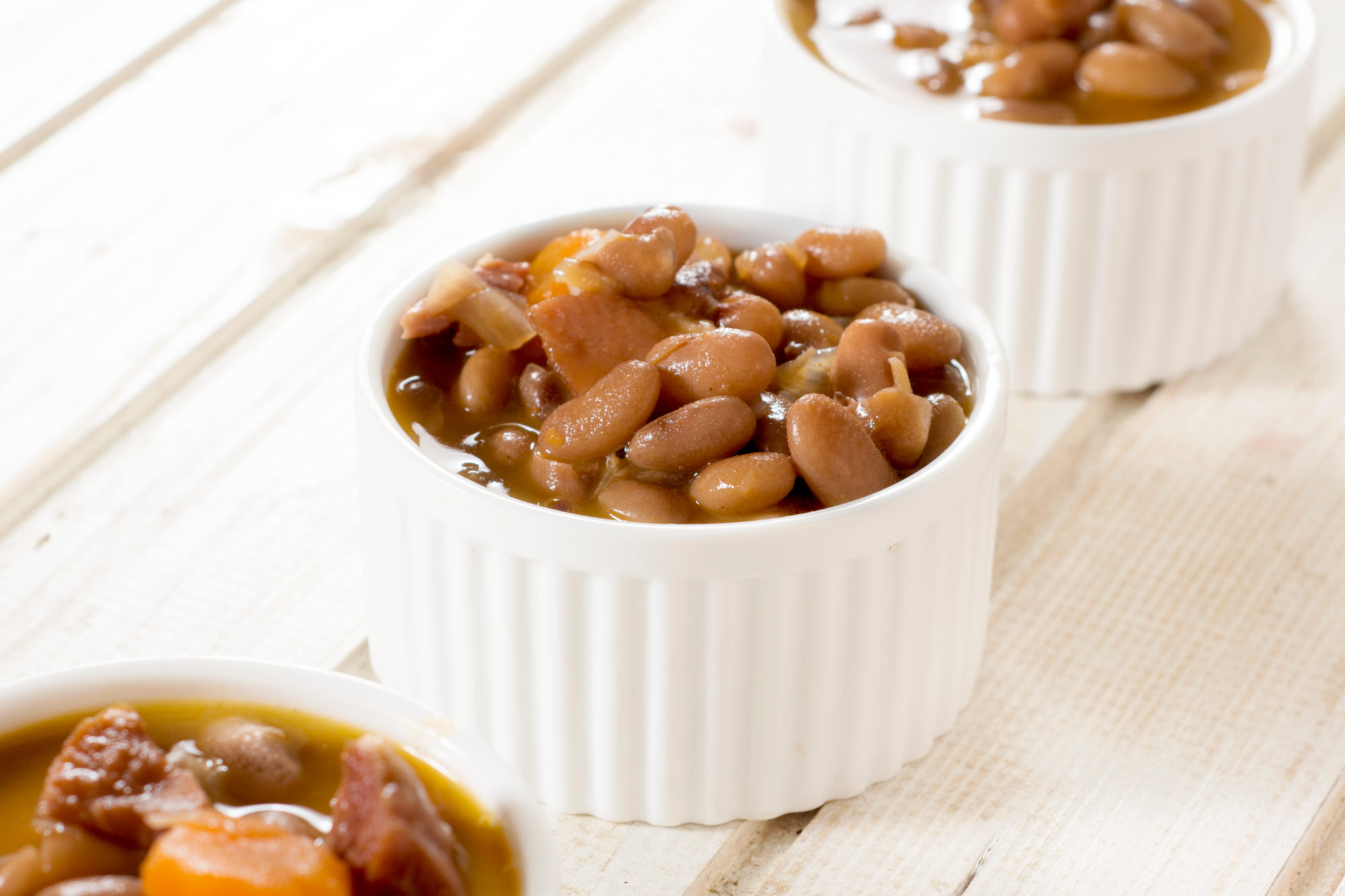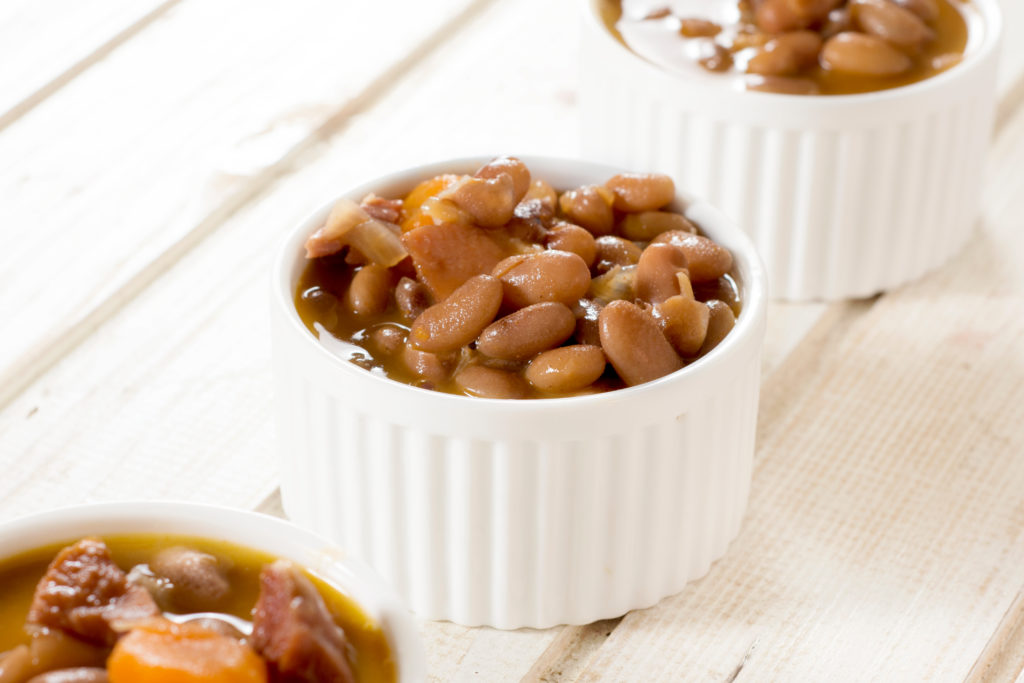 ingredients
1 Container of Weavers bean mix*
1/4 – 1/3 lb. bacon diced and browned*
1 1/2 cup ketchup
1/2 cup brown sugar
2 tablespoons and 1 teaspoon molasses
1 tablespoon sharp and creamy mustard
1/2 teaspoon salt
onions, to taste
* Products available on our online store.
directions
Soak the beans in water overnight to soften them.

Drain the beans, put them in a kettle and add fresh water until covered. Bring to a boil then cook over medium heat until they are soft.

Add the remaining ingredients and simmer for at least 30 minutes, stirring occasionally. Flavors will enhance the longer you let cook.