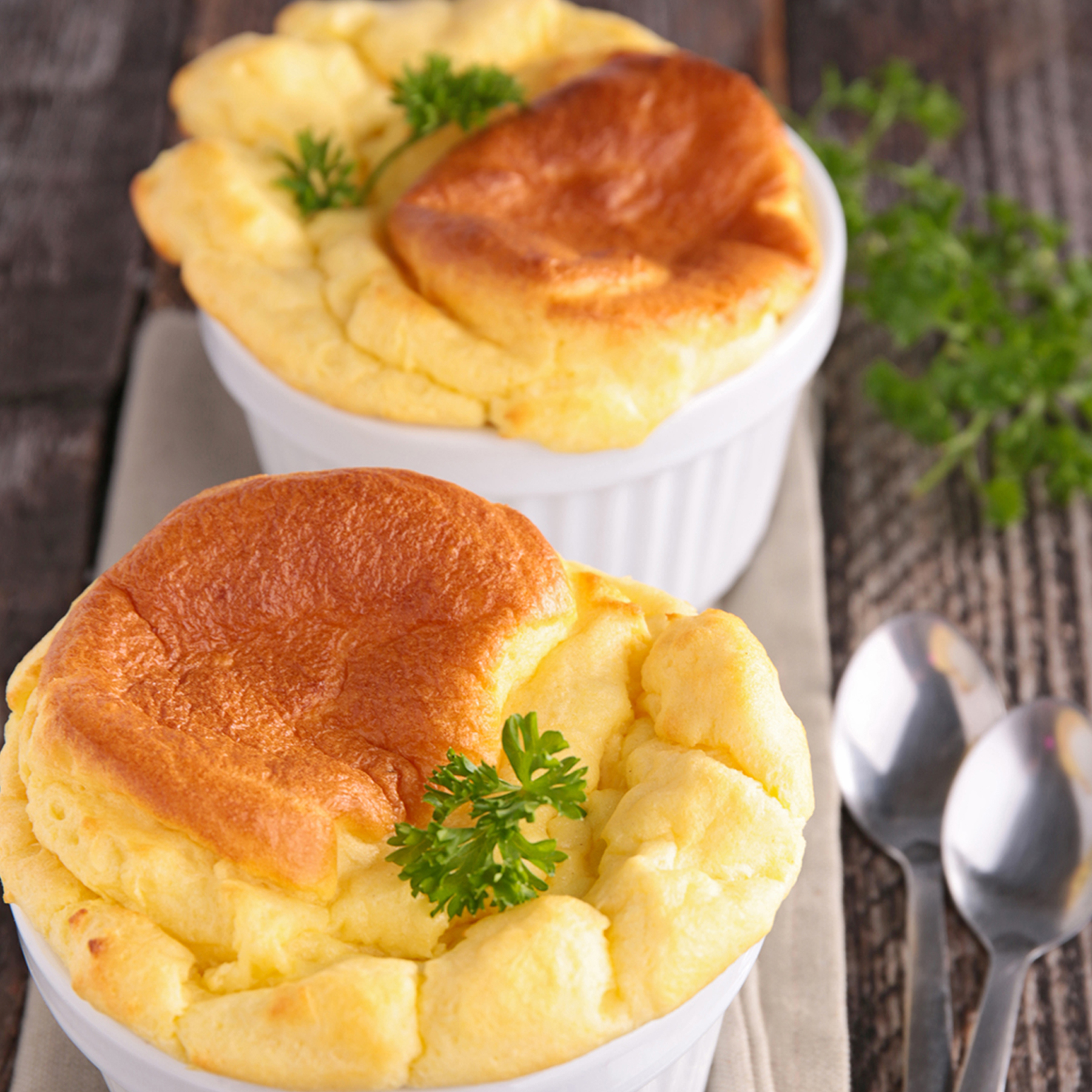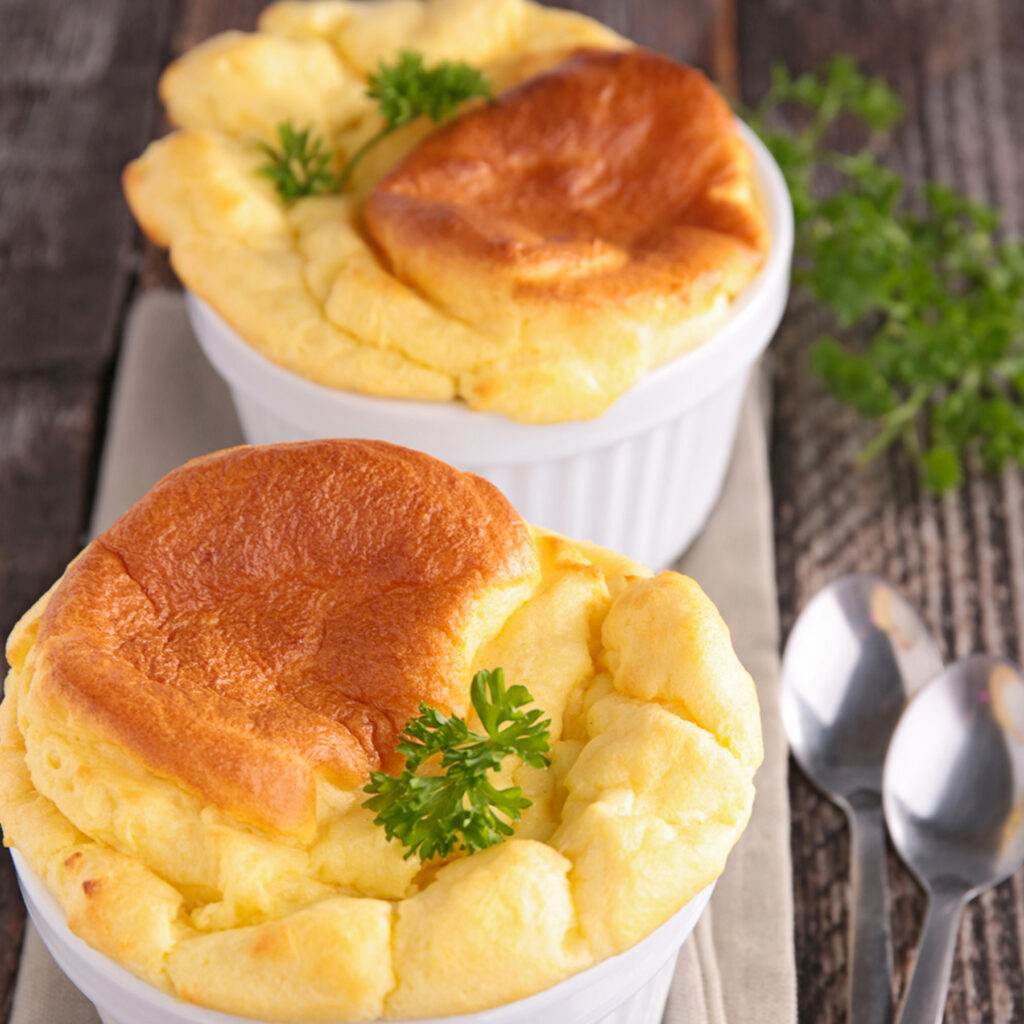 ingredients
1/4 cup plus 2 Tablespoons Freshly Grated Parmigiano-Reggiano Cheese
6 ounces Gruyere Cheese, shredded (2 packed cups)
3 tablespoons unsalted butter
3 tablespoons all-purpose flour
1 1/4 cups heavy cream
4 large eggs, separated, plus 3 large egg whites
3 tablespoons dry sherry
2 tablespoons sour cream
1 1/4 teaspoons kosher salt
1 teaspoon Dijon mustard
1/2 teaspoon dry mustard
1/4 teaspoon cayenne pepper
1/4 teaspoon cream of tartar
directions
Preheat the oven to 375°F. Butter a 1 1/2-quart soufflé dish and coat it with 2 tablespoons of the Parmigiano-Reggiano.

In a medium saucepan over medium-high heat, melt butter. Stir in flour to make a paste. Gradually whisk in cream and bring mixture to a boil over moderate heat, whisking. Reduce the heat to low and cook, whisking, until very thick, 3 minutes. Transfer base to a large bowl; let cool. Stir in egg yolks, sherry, Gruyère, sour cream, salt, Dijon mustard, dry mustard, cayenne and the remaining 1/4 cup of Parmigiano-Reggiano.

Put egg whites in a large steel bowl. Add cream of tartar. Using an electric mixer, beat egg whites until firm peaks form. Fold one-third of whites into the soufflé base to lighten it, then fold in remaining whites until no streaks remain.

Scrape mixture into prepared dish. Run your thumb or a towel around the inside rim of the dish to wipe away any crumbs. Bake for about 35 minutes, until soufflé is golden brown and puffed. Serve right away.