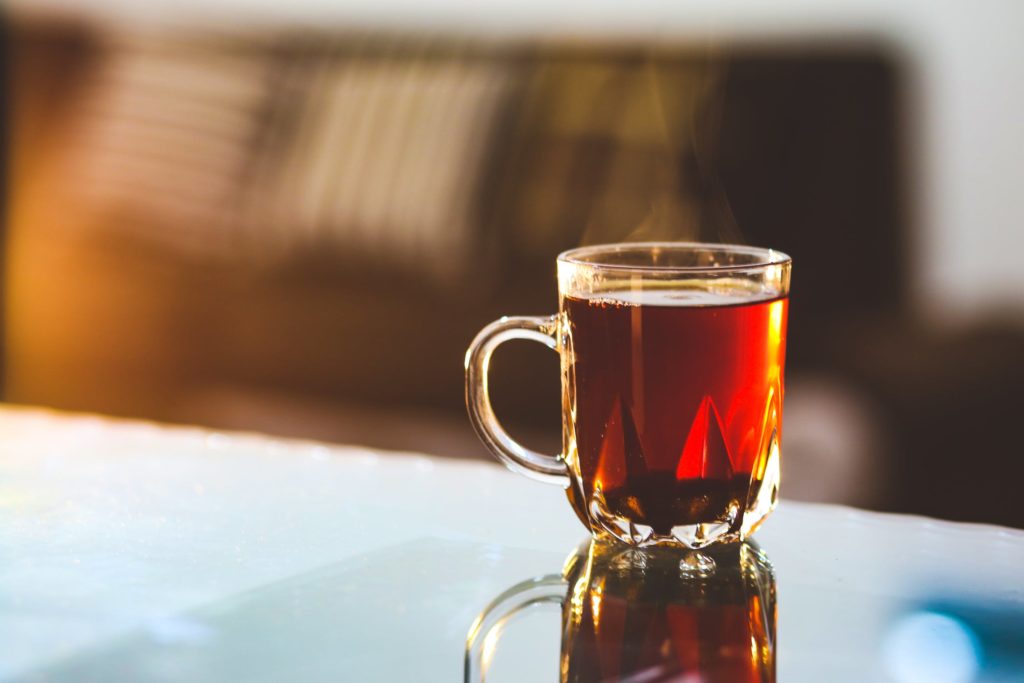 Winter weather is in full swing, which means it's the perfect time to settle in with a hot drink. What's better than watching the snow drift by with a cup of tea and a cozy sweater? Whether it's noon or night, there's a tea to match your cravings and give you a much-needed pick-me-up. Here are five of the best drinks to try this winter.
Shop Our Teas
1. Peppermint
Peppermint is a signature cold-weather flavor — you'll find it in candy canes, chocolate bark and much more. Why not make it your go-to drink for the winter? A few peppermint leaves and a spoonful of honey can go a long way. Add a wedge of lime or lemon to give it a citrus kick.
In addition to being crisp and refreshing, this beverage is a perfect tea to drink if you have a cold, after a big meal to aid with digestion and to relax your mind.
2. Ginseng
Pour yourself a mug of our ginseng tea in the morning or afternoon. It's a pleasant and lightly caffeinated drink to enjoy during daytime hours. This infusion consists of ginseng and Chinese sencha leaves, and it may surprise you with notes of apricot accompanying its earthy flavor. Pair your winter tea with a Shoofly pie or a batch of our signature sandtarts for a tea time snack. 
3. Sage
Sage is reminiscent of peppermint and lavender in its qualities, possessing a delicate yet delightfully sweet flavor. Its usual ingredients include flowers and leaves from the sage plant. This noncaffeinated winter tea serves well as a late evening or bedtime treat. Drink it in between meals to emphasize its contrasting flavors, or pair it with lemon and ginseng for added zest.
4. Chai
Chai tea is as versatile as it is delicious. The typical recipe consists of black tea and spices such as cinnamon, pepper or cloves. Many variations of this classic beverage have branched off from the original, and they're all equally flavorful.
This brewed milk drink is the perfect winter tea to lift your spirits on a freezing day. Warm milk often brings memories of heating the stove to make hot chocolate for wintery nights. Indulge in nostalgia while creating new traditions.
5. Earl Grey
Drink this caffeinated tea in the morning to start your day bright and early! Our full-leaf Earl Grey tea gives a medium-bodied but memorable taste of bergamot orange. Combining black tea with fragrant fruit gives you the well-known aroma of Earl Grey brew. This drink's citrusy notes complement the sticky-sweet quality of our traditional blackstrap molasses dessert — Shoofly pie. 
Purchase High-Quality Tea Gifts at S. Clyde Weaver
S. Clyde Weaver offers high-quality products that give you a taste of home from miles away. Originating in 1920, we know what it takes to create homegrown foods rich in flavor and high in excellence. Explore our entire collection of loose-leaf teas for more delicious flavors to keep you warm through the winter.