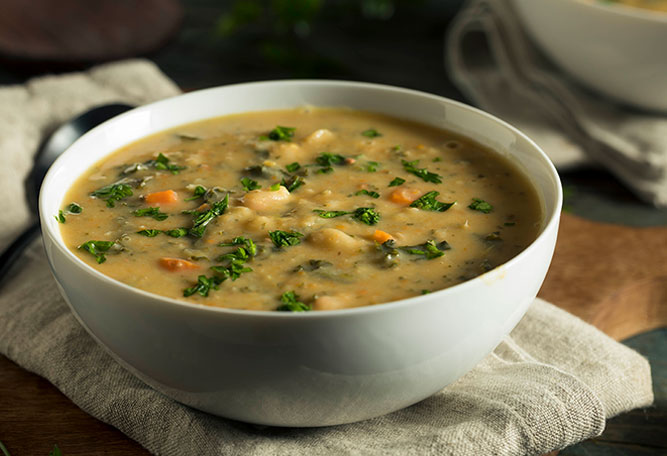 ingredients
1 lb. bag of  your favorite bean soup mix
2 smoked Ham Hocks
2.5 lb. can of tomatoes
1 large onion
1 tsp. chili powder
juice from 1 lemon
pepper
Wash beans and place in a large kettle. Cover with water 2 inches above bean line and let soak overnight. Drain in morning.

In 2 quarts of water, add soaked beans & ham hocks and bring to a boil. Add onion, tomatoes, chili powder, lemon juice, and pepper to taste.

Simmer 3 hours OR if using a crock pot - 3 hours on high & 5 hours on low.

Shred ham hock meat and remove bones before serving. Makes 4 quarts.