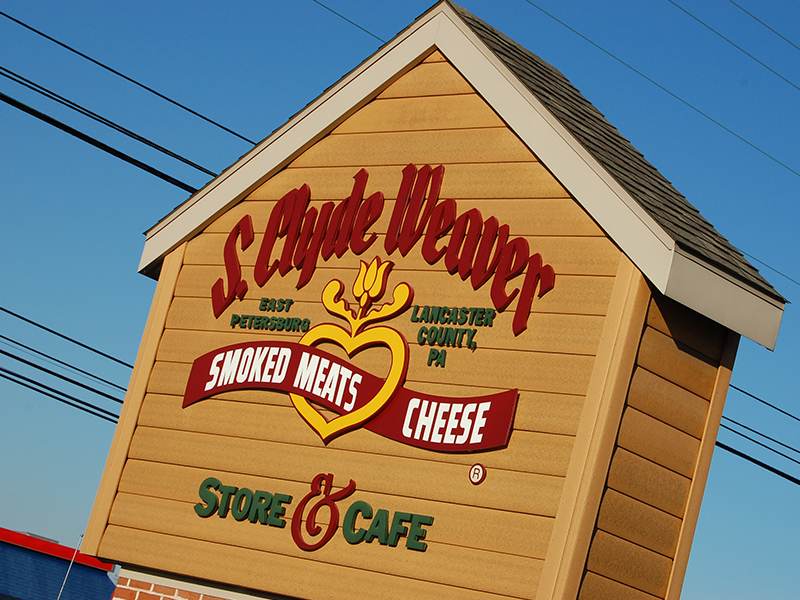 Are you looking for work in Lancaster County? Love meat and cheese? S. Clyde Weaver is hiring! We have seasonal, part-time and full-time retail associate positions with your name on them. As an S. Clyde Weaver employee, you'll help us bring the taste of home to countless Pennsylvanian families. The best part is that you'll have fun while doing it.
Why Work With Us?
We're committed to providing a fun, fulfilling work experience for all of our team members. You'll enjoy much more than some extra spending money when you join us:
Family: We treat our team like family, and family always comes first. We'll celebrate everything you bring to the table every day.
Food: What's better than free food? You'll receive free lunches and employee discounts on the best meat and cheese around.
Community: We're local, family-owned and dedicated to serving our community. If you love Lancaster County as much as we do, this is the job for you.
Our recipe for success is simple. Work with great people, give back to the community you love and celebrate your accomplishments with us. It's that easy!
Open Retail Associate Jobs in Lancaster County
Whether you're at the farmer's market, in our store or out on the road, we're proud for you to represent us. Here's how our retail associates bring the S. Clyde Weaver difference to our customers' tables:
Knowledge: You'll know what's up with all of our products. Being well-informed and up-to-date means you can make the tastiest recommendations and give the most accurate answers.
Superb customer service: We serve more than food — we serve up smiles, too. Your positive, can-do attitude is your key to ensuring our shoppers have an excellent experience. From greetings to transactions and assistance, you'll ensure our customers are eager to come back for more.
Reliability and punctuality: Customers trust us to deliver, and we trust you to help. When we can count on you, shoppers can count on us for delicious food, the S. Clyde Weaver way.
Your S. Clyde Weaver job goes beyond knowing the best flavor pairings and ringing up products. Your dedication and presence are a huge part of what makes our stores so unique.
Join the S. Clyde Weaver Family Today
Ready to join our family? We've saved a spot just for you. Check out our current openings and pick the one that sounds the most delectable to you. We're excited to meet you!