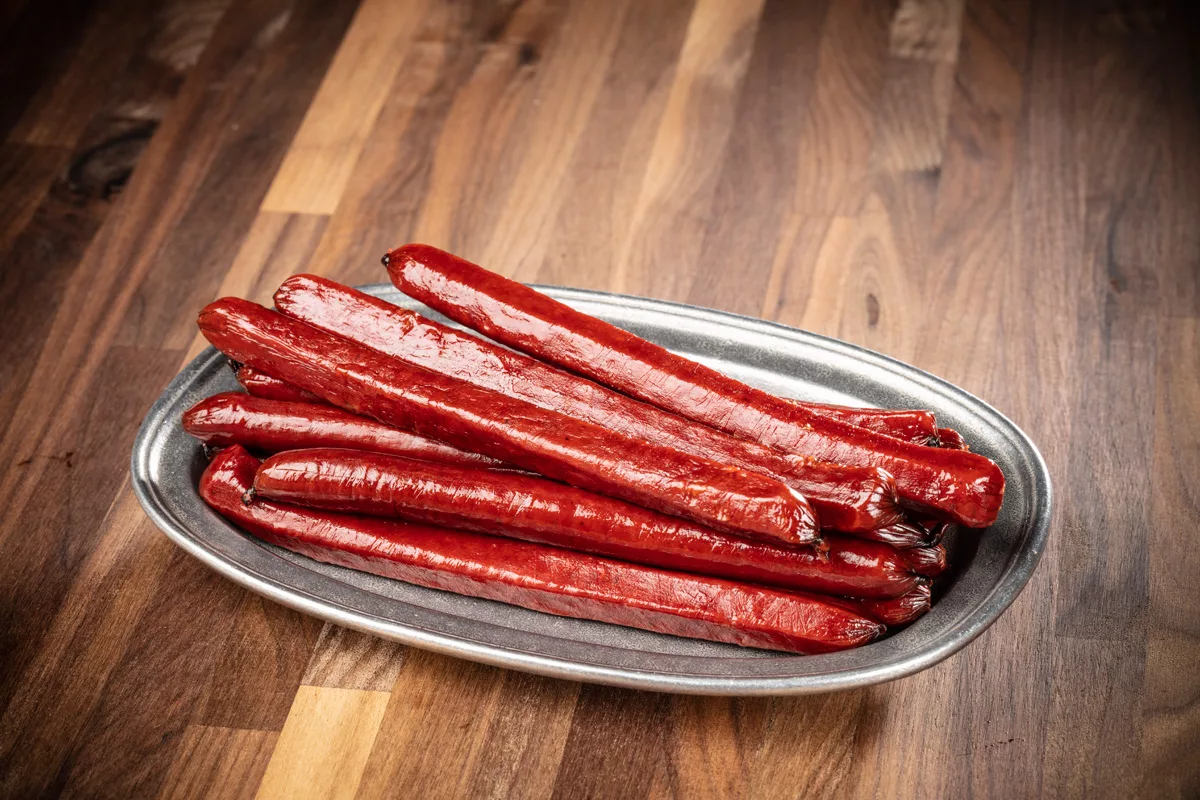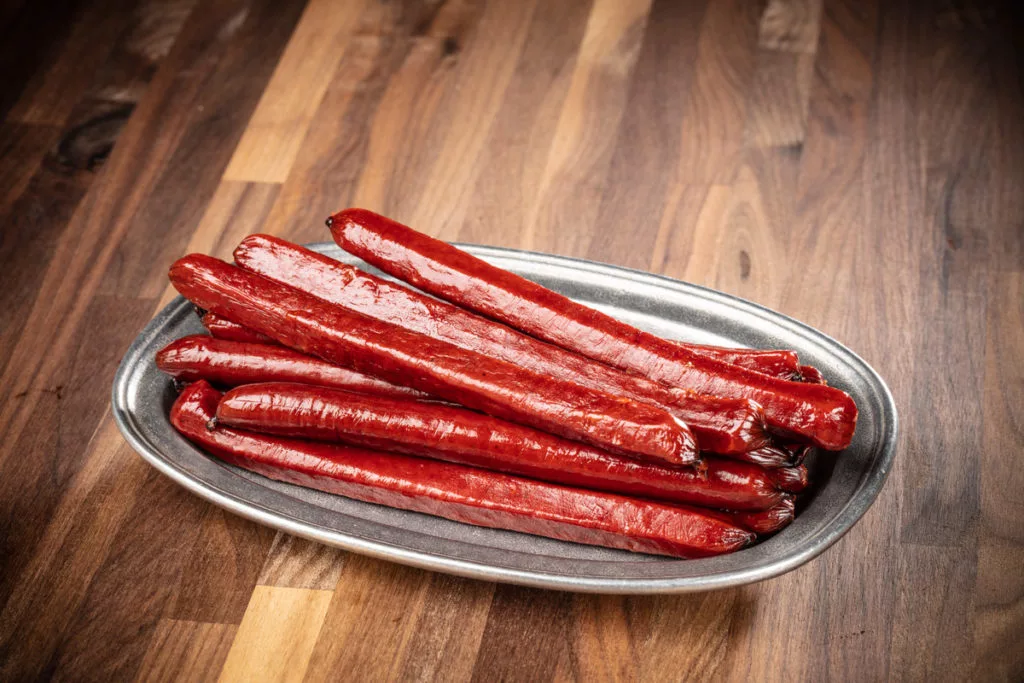 You've probably had dried beef or turkey, but have you ever tried dried meat made from wild game? If you're like most Americans, the answer is probably no. This lack of experience is most likely because most big-name grocers and convenience stores don't carry wild game products — only that which is easily mass-produced. Fortunately, that's definitely not the case in Lancaster, PA!
Deep in the heart of Amish country, wild game is a staple of many household meals and snacks. Not only are wild game meats such as elk, venison and buffalo known for their unique flavors, but they're also lauded by many for their rich nutritional value. We say it's worth giving wild game a chance!
Shop Our Meat Snacks
Elk
Elk snack sticks are one of our most sought-after dried meat products. They taste good, and they also contain vital nutrients. Here is a run-down of elk meat's benefits:
Taste: If you think elk meat will leave a gamey taste in your mouth, think again. This meat is a tender variety of wild game that tastes nearly identical to beef and can be used as a beef substitute in any dish. The main difference between the two meats is that elk has a slightly stronger, sweeter flavor.
Nutritional value: High in protein and low in carbohydrates and bad cholesterol, elk is one of the healthiest red meats you can buy. It also contains substantial amounts of B vitamins, iron, zinc and niacin.
Elk snack sticks: Our elk snack sticks are an ideal on-the-go snack that's high in protein and big on flavor. It's a convenient option that packs a savory punch.
Venison
Venison, or deer meat, is perhaps the most popular of the "wild game" meats. Here's an overview of its unique qualities:
Taste: Venison is the perfect meat to sink your teeth into if you love wild, gamey flavors. It's a smooth and firm meat that often carries earthy, herbal hints.
Nutritional value: Venison is typically very lean and packed with protein. It also contains high levels of iron and potassium.
Venison snack sticks: Our venison snack sticks are the perfect way to get your protein in when you're on-the-go. Our venison sticks come with a bit kick, and our customers love the spicy flavor.
Buffalo
Also known as bison, buffalo meat isn't as common as other wild game, but it's every bit as delicious. Here are its qualities:
Taste: Buffalo meat tastes similar to beef. Its tender, juicy texture makes it versatile enough to use as a beef substitute in most dishes.
Nutritional value: Buffalo is rich in protein and lower in fat than beef, and it contains substantial amounts of zinc and B vitamins.
Buffalo combination snack sticks: S. Clyde Weaver offers snack sticks with a blend of buffalo, elk and venison for a delicious twist on dried meat.
One of the tastiest and most popular ways to get wild game into your diet is through dried game jerky or snack sticks. S. Clyde Weaver knows what goes into a great wild game snack stick — and it's not just the meat. We sell tasty, protein-rich wild game snack sticks, which are made only from top-quality meats and seasonings, both in-store and online. Browse our selection today!